Turnaround Advisors
Building and sustaining a successful manufacturing business can mean facing a variety of unique challenges, any one of which can disrupt cash flow or require a capital investment. At Gibraltar, we've been helping manufacturers survive difficult transitions and become leaders in their industry.
We specialize in providing greater liquidity and financial flexibility for manufacturers with limited operating history (new or post-acquisition/merger), negative cash flow (pre-profit or distressed) or sales fluctuations (cyclical or seasonal). We're able to do this because we've worked hard to understand the challenges manufacturers face and what it takes to meet and conquer these challenges.
Challenges in Manufacturing
Some of the challenges manufacturers face that can be helped by Gibraltar's asset-based lending include:
Coming back from economic and market slowdowns
Adapting to changing regulations
Growing operations from local to national
Expanding offerings
Taking on large, established competitors
Stabilizing volatile revenue
Gearing up quickly for significant additional work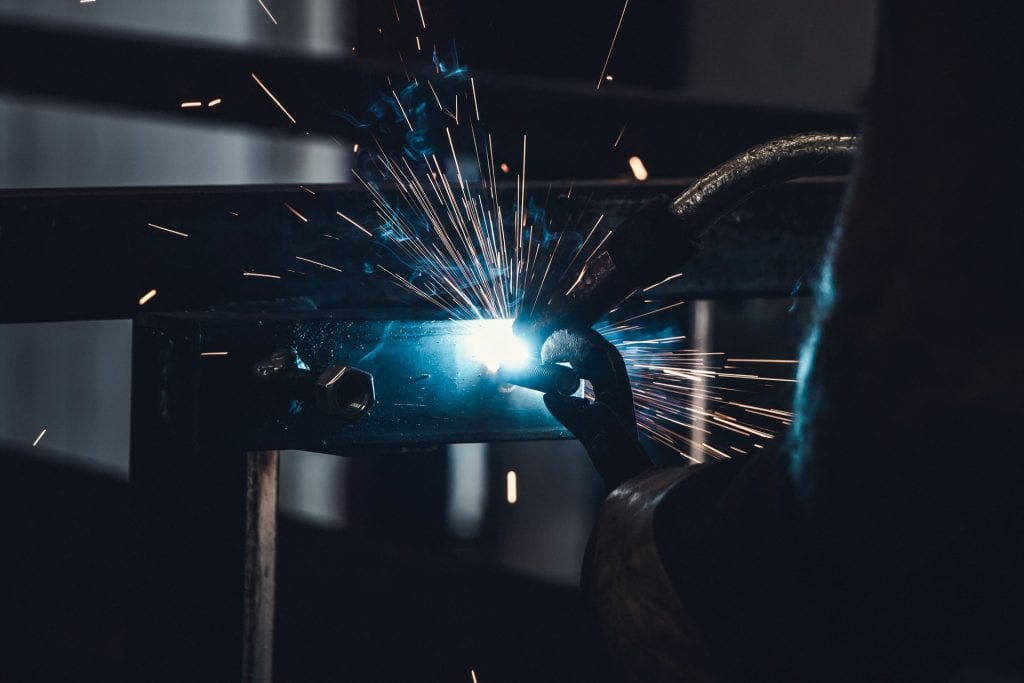 In addition to understanding the issues inherent in manufacturing, your asset-based lender should understand your particular industry. There are two reasons why this is important.
Understanding an industry helps a lender analyze how your issues relate to those of the industry in general, and what process and potential expenses you will face in moving through a transitional phase. An informed lender is less likely to get impatient if the road gets a little bumpy.
Industry knowledge also helps a lender put an accurate value on your assets; lenders who are unfamiliar with an industry may undervalue assets like special equipment or even accounts receivable in an industry that traditionally offers longer payment terms.
Mid-Market Food Manufacturers Face Stiff Competition
A great idea isn't enough for success in a highly competitive industry like food manufacturing, where large consumer product companies dominate market share and shelf space. Mid-market manufacturers are at a disadvantage in a business which requires years of patience and significant capital to scale profitably. For example, True Citrus Co. uses proprietary processes to produce shelf-stable products made from real fruit without unhealthy additives. These products are perfectly aligned with today's consumer trends but, as a relatively young company, True Citrus had trouble making headway in the market. Asset-based credit from Gibraltar helped the manufacturer stabilize operations and grow.
Even older companies face an upward battle if they start locally and want to grow nationally. Dewey's Bakery was founded in Winston-Salem in 1930 as a retail bakery. After expanding into commercial wholesale baking as a private label manufacturer, Dewey's recently decided to take the next growth-oriented step — launching its own brand of cookies and crackers nationally. With an understanding of the process and significant funding needed, Gibraltar's team was able to support the company's national expansion.
We couldn't have experienced this level of growth without Gibraltar's understanding of the world we operate in and their ongoing willingness to problem-solve our challenges and opportunities.
– Robert Cuddihy, CEO
True Citrus
Industrial Manufacturers Need Speed of Response
Industrial manufacturing can be a very volatile business, due to factors like economic fluctuations, the potential scale of new clients/projects and even local holiday service interruptions. This makes speed and flexibility of response critical for these borrowers.
Most manufacturing companies have to contend with market fluctuations that accompany changes in the national and global economies. Sometimes sudden upticks in business are even more difficult to deal with than slow declines. For example, Cast Technologies, a third-generation owned foundry, had managed to ride out the cyclical nature of the aluminum and brass castings industry since 1887. But at the tail-end of a recent industry slowdown that set back profits, Cast won a large new client. Great news, but they needed capital to ramp up production quickly. Gibraltar learned the ins and outs of aluminum and brass castings to partner with Cast to help them handle the additional business.
Sometimes a business has a game-changing idea that its leaders believe in, but doesn't have the big money to put its big ideas in action. Connor Corp., a provider of rubber, steel, brass and plastic components, wanted to move to a "one-stop shopping" customer-service approach. Connor planned to handle sales, marketing, engineering and distribution, using multiple international manufacturing partners. Connor needed quick capital to implement their plan plus long-term variable financing to even out variations in cash flow that can occur when overseas suppliers are involved.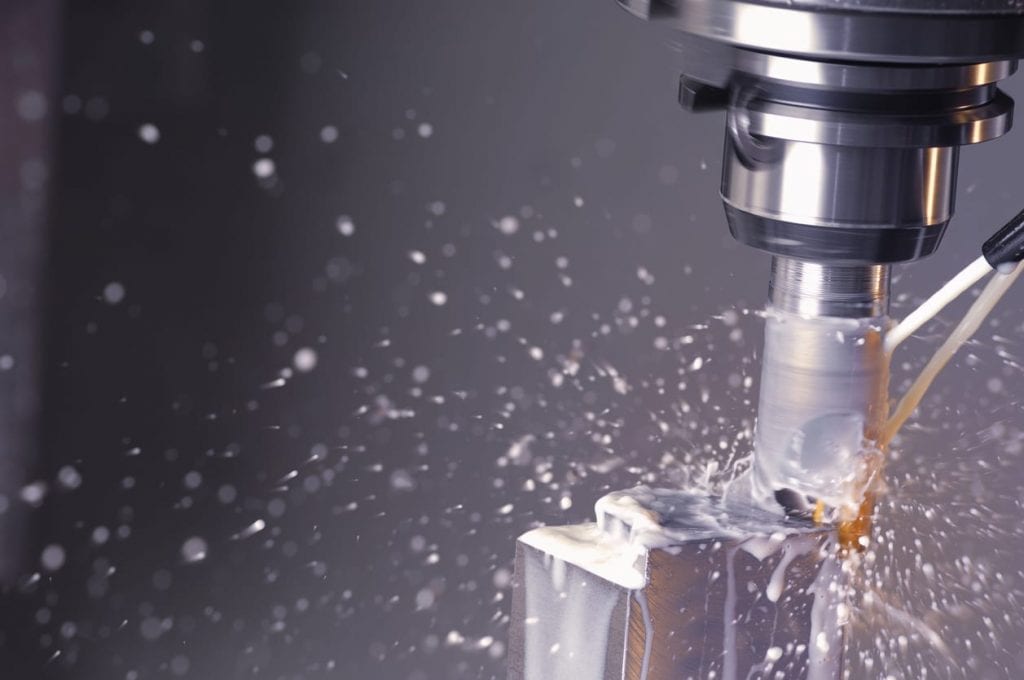 We had never gone outside a traditional bank before and were a little apprehensive. But they were interested in our story; where we've been and where we were hoping to go. They asked really good questions. We really felt they understood.
– Bill Carman, CFO
Cast Technologies
We needed that financial flexibility for special circumstances like the Chinese New Year [which can last up to 23 days] because so much of our manufacturing came out of the Far East. Gibraltar never faltered and proved to be an invaluable partner.
– Jack Lawson, Co-Owner & CFO
Connor Corp.
Gibraltar Works With Many Manufacturing Sectors
Any type of manufacturer can be very good at what they do and still encounter problems that threaten success. It's frustrating for companies to know what they need, but be unable to get funding from traditional lenders. That's why Gibraltar works hard to understand and find solutions for manufacturers in many sectors.
We helped a sponsor-backed chemical company that performs contract compounding and packaging of chemicals requiring special handling (flammable, corrosive, combustible, hazardous, etc.). Their business model, market and facilities were strong. However, operating challenges, including fluctuating raw material costs, were causing revenue volatility.
Another client, KDH Defense Systems, engineers and manufactures high-tech body armor used by soldiers and law enforcement agencies. Four sizable new contracts with the U.S. Army came in simultaneously; the company had to pay for a costly expansion of its facility in order to fulfill the contracts, before receiving any payments.
We needed a creative solution to buy raw materials and move into the production process. Gibraltar came up with a creative and made-to-order financial plan in very short order.
– Dave Herbener, Founder
KDH Defense Systems
A Solution for Manufacturing Challenges — Asset-Based Lending
As a manufacturing finance tool, asset-based lending facilities can be an excellent solution for situations not suited to the limitations of a traditional lender. Asset-based lending allows you to borrow against the value of the receivables, inventory and equipment assets of your manufacturing business, allowing some flexibility for fluctuations in financial ratios or performance. If you're in a transitional phase of growth, your needs exceed what a traditional lender will provide, or you want more flexible terms, Gibraltar may have your answer.
Manufacturing Finance FAQs
Asset-Based Lending Resources